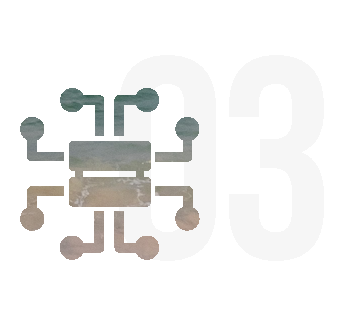 DATA SHARING INFRASTRUCTURE
Promote the improvement of global data sharing infrastructure to address the challenges of physical, chemical and biological data.
Providing leadership for leading-edge science and technology efforts
Work with relevant international partners to develop the scientific and technical activities required to seamlessly link data collected from new observations (particularly biological and ecosystem variables) with existing and also under-exploited marine data in a way that makes the data quickly and widely located, shared, compared and interoperated. In collaboration with / support to the UN Decade programme on Digital Twin Ocean.
This activity will mobilise the leading-edge science and technology of the G7 Members in partnership with other international partners and programmes to develop the necessary tools, techniques, and collaborative agreements required to enhance data sharing, interoperability, and seamless data integration, using Blue Cloud / Open Science approaches and providing the technical underpinning for the development of a Digital Twin of the Ocean.
The Coordination Centre, under the guidance of the G7 FSOI National Focal Points, is developing a scoping team to:
Identify relevant partners and compile information about existing activities and projects in this area to document needs and possible ways forward.
Work with international partners to develop and implement an international workshop to, inter alia, review the current state of seamless data integration and needs for international cooperation on ocean reanalysis, analysis and forecasting to support the development of a Digital Twin Ocean. Identify a set of demonstration projects to take forward research and development work in this area.
The G7 FSOI Coordination Centre will co-host a side-event with Blue Cloud, the All-Atlantic Cooperation for Ocean Research and Innovation (AANCHOR) Work Package 5 and EMODnet at the All-Atlantic Ministerial and High-level Stakeholders Conference "R&I for a Sustainable Ocean", 3-4 June 2021.  The side event, "Towards an All-Atlantic Data Space for the Ocean" will provide information about EU and international initiatives to harmonise and facilitate data sharing across the Atlantic, and provide demonstrations of available tools, training, and the latest open science 'blue cloud' technologies to make data findable, accessible, interoperable, and reusable.
Lead Coordination Centre Office: EU