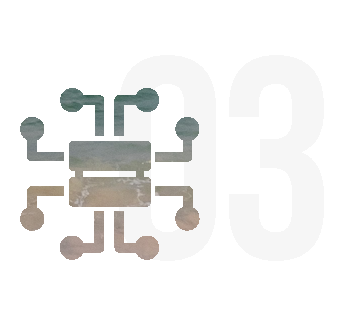 DATA SHARING INFRASTRUCTURE
Promote the improvement of global data sharing infrastructure to address the challenges of physical, chemical and biological data.
Providing leadership for leading-edge science and technology efforts
Evaluate and support activities and underpinning infrastructure required to enable the development of Digital Twin Ocean capability; bring together digital ocean initiatives from across the G7, UN Ocean Decade programmes, and related digital Earth initiatives to facilitate collaborations and share best practices. This activity contributes to G7 FSOI Action Areas 1 to 5.
The G7 FSOI Resource Strategy Group on Enabling Digital Twin Ocean (DTO) Capability will bring together experts from the G7 and the UN Decade Digital Twins of the Ocean (DITTO) programme to evaluate the status, gaps and needs for underpinning infrastructure to enable DTO capability, provide a foundational assessment to support the development of the DITTO programme and identify areas requiring focused effort and development.
An initial workshop aimed at providing the G7 FSOI members with information about priority actions for coordinated investment will be carried out as a legacy of the UK G7 Presidency in early 2022 with goals to: 
Review seamless data integration activities and needs to ensure data are 'data science ready'. 
Review needs for cooperation on ocean modelling.
Review existing DTO activities; horizon scan – including broader environmental digital twinning.
Identify next steps for bringing together 'building blocks' capability and agree on priority areas for development.
Identify targeted pilot projects to take R&D forward. 
Lead Coordination Centre Offices: EU & UK