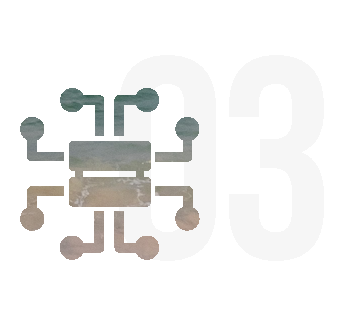 Data sharing infrastructure
Promote the improvement of global data sharing infrastructure to address the challenges of physical, chemical and biological data.
Providing leadership for leading-edge science and technology efforts.
Catalyse and facilitate the evaluation of current indicator frameworks, identify knowledge and observing system gaps, and work towards solutions to enhance global scientific ocean monitoring and reporting, including supplementing existing frameworks as appropriate.
The Coordination Centre, in collaboration with the Intergovernmental Oceanographic Commission of UNESCO and other international stakeholders, is scoping this activity to explore the needs for and existing elements of an indicator framework that provides science-based tools for understanding global ocean changes and interactions with the Earth system. Additionally, this activity may review the compatibility among national and regional indicator frameworks, which is essential for developing a coherent global perspective.
Specifically, the scoping group will:
Establish a global multi-disciplinary and transdisciplinary Task Team, drawing on experts in Earth system science and the human dimensions, to initiate discussions on the definition, criteria and topical organisation required for a science-based global framework that addresses scientific issues from a common global perspective, and to evaluate existing indicators and frameworks that can be used or enhanced to build this framework. The Task Team would draw on experts from existing global and regional ocean indicator programmes, as well as experts and representatives from the UN Regular Process for global reporting and assessment of the state of the marine environment. Initial consultations have indicated strong interest by some developing countries to be involved in the definition of the framework to ensure that their needs are addressed and recognised at the international level.
Publish a perspective paper in a high profile journal to establish a science-based rationale for the global framework and to invite broad participation and engagement in the programme.
Depending on community interest, develop a programme proposal for the UN Decade of Ocean Science for Sustainable Development to work towards a solution to enhance global scientific ocean monitoring and reporting.
Lead Coordination Centre Office: EU