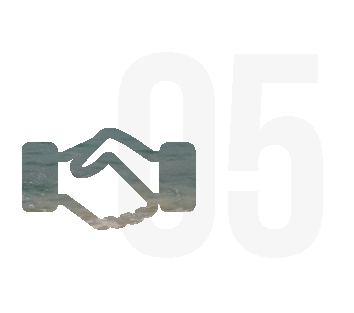 Promote increased G7 political cooperation by identifying additional actions needed to enhance future routine ocean observations.
Fostering governance / policy agreements between G7 countries
Review and discuss governance, coordination, and funding mechanisms for ocean observations across the G7, and explore strategies and develop plans to strengthen sustained support for the ocean observing system.
The G7 FSOI Resource Strategy Group will work with the GOOS Governance Task Team and the
Group of Senior Officials on Global Research Infrastructure
(GSO-GRI) to share experiences and explore ways to govern, coordinate, fund, and sustain shared global ocean observing infrastructures. The Group will:


Document G7 national funding and coordination structures, best practices, and experiences; explore barriers inhibiting sustained funding and identify solutions.


Document status of and barriers to research and data infrastructure sharing.


Identify existing bartering agreements and explore ways and means to enhance them among G7 partners.


Work with GSO-GRI to evaluate the status and arrangements for global ocean observing and how we can improve coordination and collaboration agreements, etc.



Explore global governance and business models working with the GSO-GRI and the GOOS Governance Task Team and relevant global and member initiatives.

Develop a high-level paper on the case for support for sustained observing infrastructure, drawing on best practices.

Communicate the need for nations to work together to invest in a core sustained observing system, targeting the public, government representatives, and policy makers.
Lead Coordination Centre Office: UK