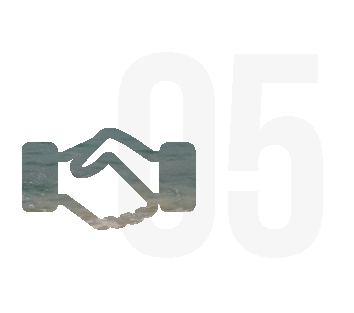 Promote increased G7 political cooperation by identifying additional actions needed to enhance future routine ocean observations.
Fostering governance / policy agreements between G7 countries
Consider approaches, evaluate developments and opportunities, and share best practices in moving towards low or zero carbon approaches to ocean observations and research.
The G7 FSOI Resource Strategy Group will develop a review of the needs and opportunities for incremental improvements over time in moving towards low or zero carbon emissions from the ocean observing system, including optimising the observing system to deliver maximum benefit (information value) for investment, and horizon scanning for science needs and technological developments such as autonomous capabilities, ship and fuel technologies and data infrastructures. The Group will:
Share and learn from experiences and best practices.
Consider policy, science and technological challenges and opportunities in the short, medium and long term.
Optimise efforts to observe the ocean and their utility, benefits.
Identify activities across G7 members that contribute to the net zero goal.
Publish a report sharing experiences and best practices in moving towards net zero ocean capabilities including proposed next steps – options might include:

integration of net zero considerations into existing G7 FSOI activities,

identification of key priority areas not yet covered requiring coordinated action, or


the development of an ongoing net zero focused activity
Lead Coordination Centre Office: UK
Useful links:
Resources from the UK's Net Zero Oceanographic Capability (NZOC) Programme, highlighting opportunities for international collaboration: