1st Conference of the UN Decade of Ocean Science for Sustainable Development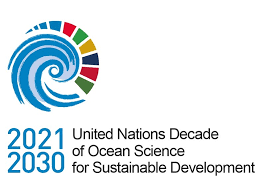 The G7 FSOI will work closely with relevant programmes of the UN Decade of Ocean Science for Sustainable Development (Ocean Decade) to co-evolve joint activities, targeting where G7 high-level support can add unique value (click here for more information).
A virtual opening on 1 June 2021 will mark the official start of the series of events that will make up the re-structured First International Ocean Decade Conference due to the cancellation of the in-person sessions as a consequence of the COVID-19 pandemic. The conference participants will include world leaders and other stakeholders from diverse stakeholder groups including science, industry, UN agencies, philanthropy, governments, NGOs, civil society and community leaders, media, and arts and humanities.
A series of "Ocean Decade Laboratories" will provide interactive sessions from mid-2021 until mid-2022 to catalyse partnerships and co-design Decade Actions. The seven participatory Laboratories will foster dialogue on overarching Ocean Decade themes: inclusivity, solutions-based ocean science, regional action, and resource mobilisation, among others.
Join a collective global movement to create the Ocean we Want! For more information, click here.