32nd session of the IOC Assembly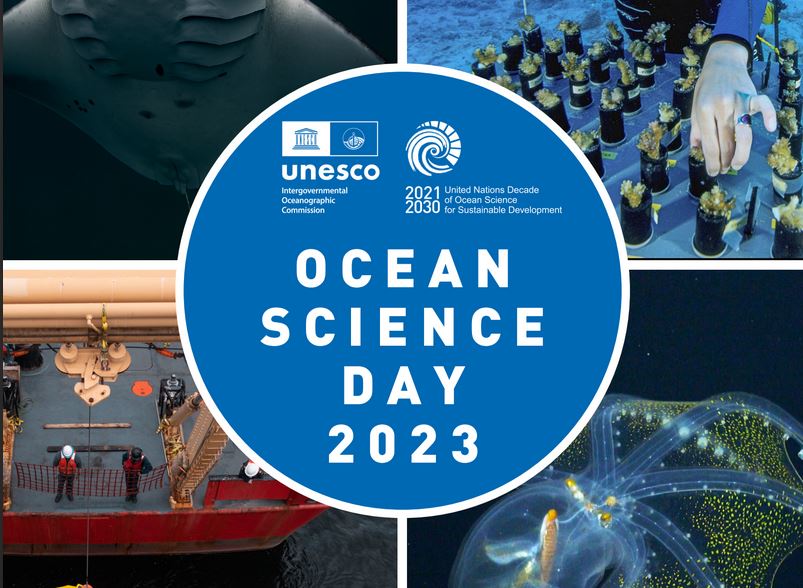 The 32nd session of the IOC Assembly will take place from 21-30 June 2023 at UNESCO Headquarters in Paris. The IOC Assembly meets once per biennium with the purpose to review the work of the Commission, including the work of the Member States and the Secretariat, and formulate a common work plan for the coming two years.
For more information, click here.
IOC UNESCO Ocean Science Day | 22 June
A traditional part of the Assemblies of the IOC UNESCO is the Ocean Science Day, which brings together panels, lectures and discussions on emerging issues that require international collaboration in marine science and technology. It also highlights priorities for new ocean science and technologies to benefit society and explores the role of the UN Decade of Ocean Science for Sustainable Development in catalyzing innovative and transformative ocean science and knowledge for sustainable development.
This full-day session, which is open to Assembly delegates and publicly livestreamed, provides an opportunity to showcase the relevance of ocean science for the sustainability of our planet and to engage both the scientific community and national decision-makers in cross-cutting thematic discussions.
Panel Discussion on Key Challenges for Ocean-Climate Science
This session will allow to illustrate the importance of integrated Ocean Carbon Research, which aims at filling knowledge gaps in relation to ocean carbon by designing and promoting the implementation of a new generation of integrated ocean carbon research. The segment includes panelists and partner presentations, including a presentation from the G7 FSOI Coordination Centre, around the major themes, which urgently need to be addressed to understand the ocean carbon cycle, and the ocean's role in the regulation of our climate.
To see the Ocean Science Day full programme, click here.