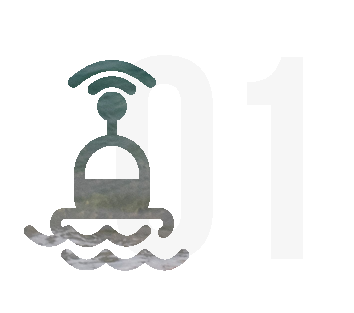 Support the development of a global initiative for an enhanced, global, sustained sea and ocean observing system.
Fostering agreements on priorities for coordinated investment
Augment global and regional capacity to observe and forecast marine life by 2030 by providing scientific and technical support to the GOOS Biology & Ecosystem Panel to identify priority activities where increased G7 support would have a major impact. This activity contributes to G7 FSOI Action Areas 1, 3, and 4.
The G7 FSOI Coordination Centre will a) provide support for the GOOS Biology & Ecosystem Panel to identify observing and forecasting priorities of the global community working together through Decade programmes, IODE Ocean Biodiversity Information System (OBIS), and other global observing networks, and b) work with G7 members and other partners to mobilize coordinated investment and implementation of the identified priorities.
Specific activities may include:
supporting the identification of stakeholder needs for marine life monitoring and forecasting, identifying the intersection with G7 priorities and global and regional policy drivers, and encouraging the development of observing and forecasting strategies that are also useful to and inclusive of developing nations and specifically Small Island Developing States.
data archaeology and mobilization of marine biodiversity data, where G7 Members will 'lead by example' in this area by setting a coordinated joint action to identify and make available their existing biological and ecosystem data to develop a coherent global picture of past and current changes in marine biodiversity.
developing capacity for interoperable biodiversity data standards; adopting and using existing, advanced data standards to harmonize marine biodiversity / ecosystem and environmental data; and facilitating the development of guidelines for data collection, management, and sharing of biological and ecosystem Essential Ocean Variables (EOV).
bringing together experts in observations with experts in modelling and forecasting to identify where enhanced bio-eco EOV sampling on existing infrastructure would have the greatest impact and to develop optimal sampling strategies (and identify priority regions) for biological and ecosystem observations considering the mix of in situ observations, satellite observations, data assimilation and modelling / forecasting.
documenting the G7 member activities in sensor and technology development for biological and ecosystem variables and linking these activities more closely to observing expert teams and stakeholder engagement activities.
Lead Coordination Centre Office: EU
Useful Links:
Marine Biodiversity Observation Network (MBON) : marinebon.org
IODE Ocean Biodiversity Information System (OBIS) : obis.org